Company Profile
Curo was founded with one simple goal: to help small businesses and non-profits thrive.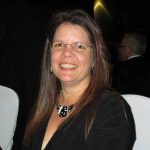 Sue Clifford is the owner of CURO, a Professional Bookkeeping Service that specializes in small Business and Non-Profits.  Sue's passion for helping others succeed has given her experience in a range of industries including an Internet-based start-up,  an American Finance company and a multi-national Manufacturing firm. Her ability to analyze data and help businesses be more successful has led to roles including Financial Analyst, Finance Manager and Controller.  When Sue is not busy with her bookkeeping clients, she enjoys hiking, reading, and volunteering her time with groups that help grow her community or those that support housing or food insecurity. 
Industry sectors
Curo brings a diverse range of industry experience to the table.
Restaurants/Hospitality
Retail Sales
Not-for-profit
Software Development
Finance
Technology
Insurance
Manufacturing
Wholesale Distribution
Healthcare
Veterinarians
Legal
. . .  and more