Archives

Cold Hard Truth
I am so shocked by this revelation, I have to share it:
This Christmas, I was given two very different business books.  1)  Cold Hard Truth by Kevin O'Leary and  2) Persuasion by Arlene Dickinson.  Yes, I am a fan of Dragons' Den.
I read Persuasion first because I think Kevin's a jerk and wasn't sure I wanted to absorb his negativity so close to Christmas.  I have now finished both books and was very surprised to find that Cold Hard Truth had a much bigger impact on me.  Persuasion was a nice book and I enjoyed reading it. Cold Hard Truth got me worked up and eager to do something with myself.  Obviously, I'm already doing something with myself – you're reading this on the website of my new business, CURO.  But Kevin's book truly got me fired up to do more, to work harder and to ensure that CURO becomes everything I want it to be.
I don't agree with Kevin's philosophy about money or work, but I do agree that money gives you freedom and freedom is the most valuable asset we can achieve.
On this last day of 2011, I hope you are looking forward to a new year full of opportunities and challenges.  I hope your 2012 is full of great things!
If you want more freedom in your life, consider delegating some of your workload.  CURO is here to eliminate the stress of managing your day-to-day finances.  We are a professional bookkeeping service with a special skill in financial analysis.  We can help you control your finances and give you the freedom you working toward.
We look forward to working with you.
Happy New Year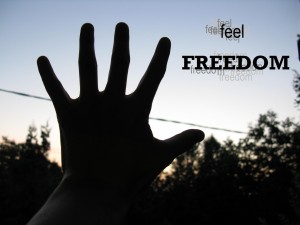 Posted Saturday, December 31st, 2011.